Thombert® Tire Buyers Guide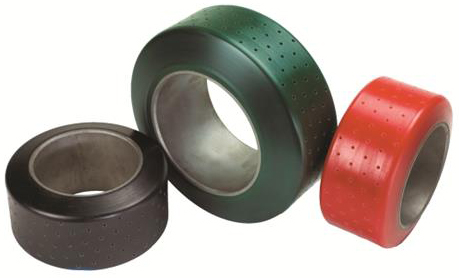 Thombert® is one of the world's largest manufacturers of polyurethane wheels and tires for narrow aisle lift trucks. For over 60 years, we've been a trusted source for engineered products offering our customers maximum service life. From concept to production, only Thombert can deliver the engineering and application experience you need to get the job done. You get the longest ride and the best value in the industry.
Thombert has earned the reputation as the polyurethane wheel or tire source that you turn to for consistent reliability. Whether you are an Original Equipment Manufacturer (OEM), lift truck dealer, or a warehouse manager, Thombert understands your material handling needs.
OEMs worldwide depend on our engineering expertise to deliver polyurethane wheels and tires that exceed performance expectations. By working with your engineering staff, Thombert can develop a product for your specific lift truck application. We are the "go to" company for material handling application solutions.
DYALON® "B"
83 Durometer

Good load capacity

Resistance to chunking and tearing

Excellent ride

Good traction
DYALON® "A" GHp
93 Durometer

Excellent load capacity

Excellent resistance to chunking and tearing

Long runs/heavy loads

Longer service life
VULKOLLAN® *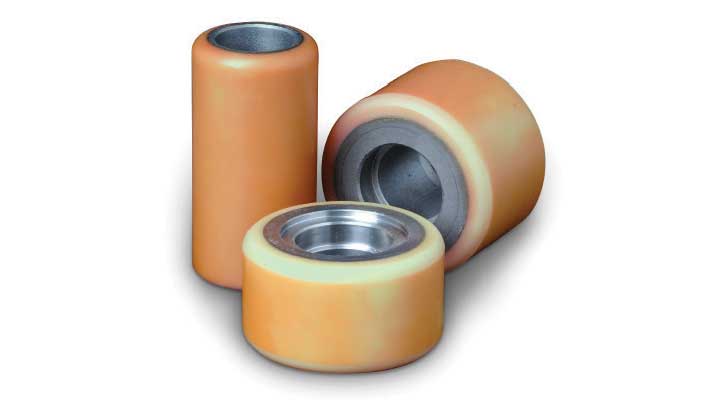 93 Durometer

Ultra-high load capacity

High resistance to chunking and tearing

Long runs/heavier loads

Maximum work life
DYALON® "B" RAZOR SIPE™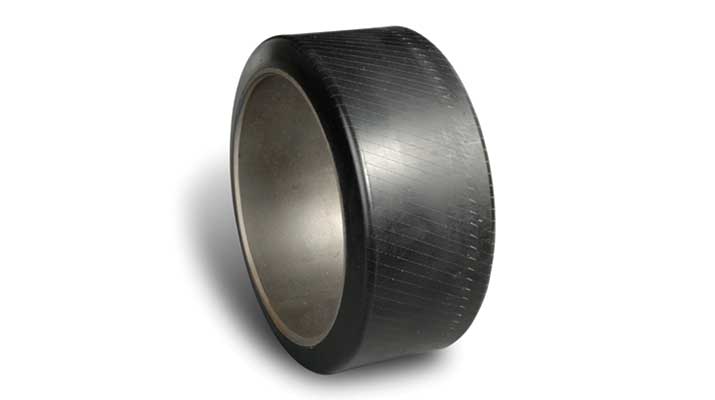 83 Durometer

Good load capacity

Great on damp floors

Improved traction/braking

Cold storage applications

Produce areas
DYALON® "A" RAZOR SIPE™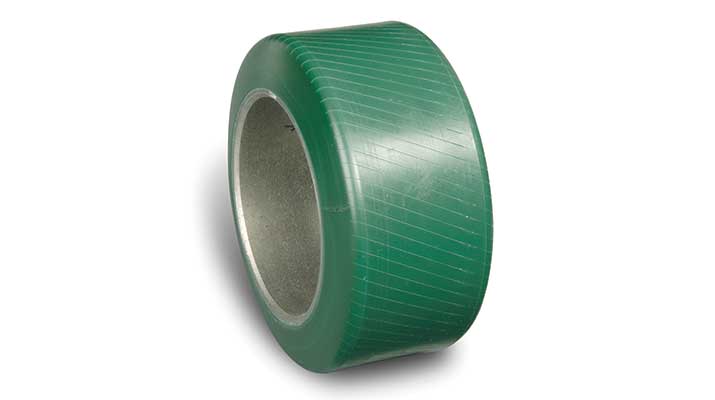 93 Durometer

Excellent load capacity

Longer life on damp floors

Longer life for cold storage

Longer life in produce areas
DYALON® "J"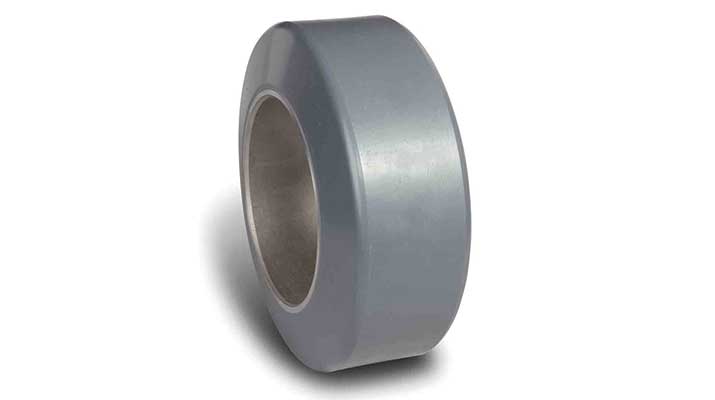 90 Durometer

Good load capacity

Resistance to chunking and tearing

Improved traction/braking

Available in Razor Sipe™

Available in Router Sipe™

Available in THp-Grip™
DYALON® "B" – THp-GRIP™
83 Durometer

Good load capacity

Longer service life than razor siping

Great on damp floors

Resistance to chunking and tearing

Improved traction/braking

Cold storage applications

Produce areas
DYALON® "A" THp-GRIP™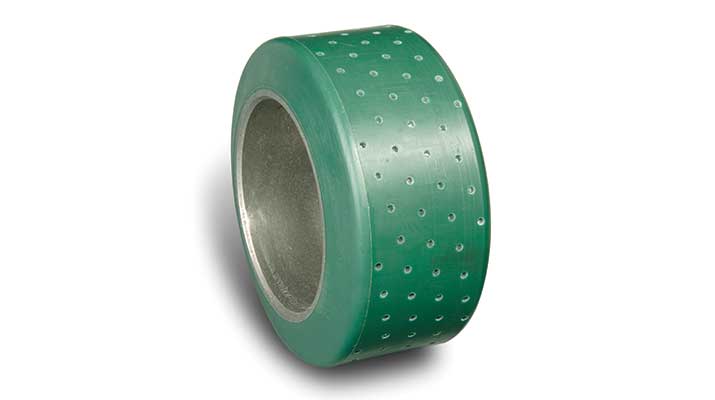 93 Durometer

Excellent load capacity

Longer service life than razor siping

Great on damp floors

Resistance to chunking and tearing

Cold storage applications

Produce areas
ROUTER SIPE™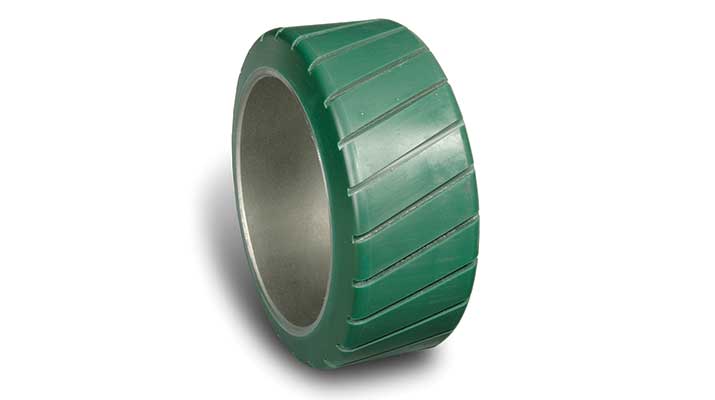 83 or 95 Durometer

Good traction for standing water

Resistance to chunking and tearing

Long service life

Cold storage applications

Produce areas
DIAMOND SIPE™
83 or 95 Durometer

Improved traction for standing water

Resistance to chunking and tearing

Long service life
THOMBERT-TRUE™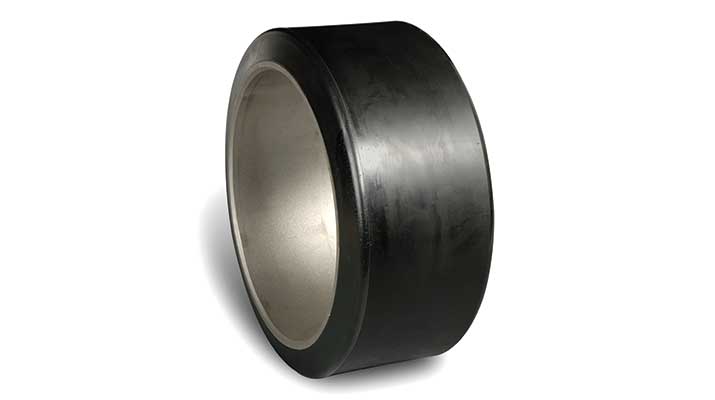 83, 90 or 95 Durometer

Good for tall mast applications

Reduce run out

Good load capacity